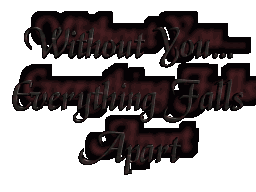 1999-2001 Talking to you on the phone before you came down, you had Andrew right after he had his tonsils out, his coughing broke me heart, but you never left his side, such a good Daddy, when you called me "Darlin'" on the phone when you called to get the final directions to my apartment, that mall in El Paso where we found 'The Crow' dolls (always fate), that dude not believeing that I was that tall, those pants that you loved cause they showed my belly, going to eat at Chili's after, Species is always suffering and dying, Buyin 'Homies' at the Hastings in Cruces, puttin them on the dash of the truck, buyin Royo books, sneakin out and buyin you the new 'Live' CD, "Wicked Donuts! (How in the hell did I forget that? Those idiots at Dunkin Donuts in Santa Fe)" Rayne puke in your mouth potato chips, All the shooting stars you 'caught'(wishes)laying in my lap on the way back from Albuquerque, Going to Chicks Harley Davidson, Listening to 'Live and Godsmack' on that one trip, "Don't worry, I can do this trip in my sleep hunny." The way the mountain pass in El Paso scared you, especially at night, getting my tattoos & yours, You always pumped the gas for me, can I tongue your bioport? ("I have this phobia about having my body penetrated!") 1st time we saw it, didn't get through it, and I didn't mind, you love country and rock the same now I got to marry you, Getting stuck in Truth or Consequences ('Another New Mexican Shithole'), looking for Cerillos and 14th in Santa Fe, Tegmeyers, Haiku writing mother fucker's at Spirit Winds, Waking up to Slide, deciding to run away and get married, everytime it would come on when we needed it, and your big hand would grab mine, Melvin packing, buying shit at Hot Topic (the Hot Topic tour), Looking for the SRV cars at Target and Toy R Us, Going to all the movies in Cruces, having Maria give us the old people discount, Watched 'Being John Malkovich' with that one other guy, Taking you to 'Fight Club', for the first time, you got it the same as me, The only guy I know who owned Sarah McLachlan tapes, How you had the tape for every CD that I owned, Driving around Cruces looking for Christmas lights, those birds in El Paso, scary, "Yeah those guys are a couple of pipe smokers..." Listenin to 'Got You Where I Want You', looking for the head shop in El Paso, That record store in El Paso, putting the head phones on my head and playing 'Break Stuff', you always did know how to make me smile, 'Long legged woman, where have you been all my life, life, life?' Getting you hooked on Espresso the same as me, Sitting at Borders drinking espresso with you or at Half Priced Books, Ghost in the shower in that hotel in Cruces, you smiled at me and called me your little cowgirl when I told you I loved to go to the stockyards in Ft. Worth when I was little, "Toughin up Buttercup..." The way you would pull my pant legs down around my boots whenever we got out of the car, that or make sure my shoes were still tied, I loved how sweet you always were to Debbie, and how you worried about her, how you were so glad she liked me so much (and of course how much she hated Paul), V&S syndrome, the blood splatter on the walls when I lost that fingernail, only V&S would get turned on from blood splatter, There is a difference between a 'junkie,' and a 'druggie', Telling Hilary to ask you what '420' meant, I'm sure he'll know, Freakin you out, you're really going to do it? Blowin' smoke in my mouth, then passing out on your chest, Looking for that Penthouse at the 'Pervertatorium', How'd you always say, "Damn it woman!" When I wouldn't listen to you (which was too much), The 'mall tour' when we first got to the metroplex, Cook it URSelf in Irving, and that fag waiter, That ring you wanted to buy me at Service and the huge jewelry box you wanted to hide it in, "Oh no, she's playing the 'My Hero' Cd we got to speed now," "What's that?" "Pollution..." Tag switching, we were such a good team, Finding the matching Harley boots at Planet Sole in Lewisville, How well you comforted me when the thunder would scare me, that night I kept waking you up when I couldn't sleep cause I kept jumping at 'What Lies Beneath,' you just told me to lay on your chest and watch it so I wouldn't jump at the scary parts, how you always put my shoes on (and kept 'em tied, couldn't keep em tied myself), I'd always take yours off at the end of the day, you'd never let me carry anything heavy from milk to laundry, and when I'd try I'd get a "Damn it woman!" You always opened doors for me, you'd always make sure my sunglasses were on before you'd open the door to the outside, looking all the way through the AllWall site after we found the cool 'Fight Club' posters, Rippin off the family, "I loved getting it for you," my eye swelling up, too scared to go to the hospital, you took care of me, Going out at 5 AM every morning to buy me donut holes, snap your fingers dance, 'flea' dance, "Yeah, it smells like my 16 year old girlfriend," 'That's Where I Want to Take Our Love-The house in the mountains on 'Generations' or the house in 'Cliffhanger', How Rayne knew every word to'One Week', walking off the brown that night-you always took such good care of me, Runaway Bunny, Free Rotiseary Chicken! "I do have my moments,"(You had a lot of them baby)"Sorry officer, I have tourettes!" 'Big hands you know you're the one', New Years Eve 2000, downtown Dallas, going to eat at the Spaghetti Warehouse, that loudmouth Marine, we both almost kicked his ass, how close he came to disappearing, getting that violent is always a turn on with you, 'I Believe in Miracles' driving past the gas station from 'Fire in the Sky,' on Our Honeymoon,
Singin' to you, you'd always say "I Love it when you sing that song to me." Shooting water over the shower curtain at you, everytime I would 'Dog Fit' you, tickling your wonderful 'elf' feet(baby I missed 'em, even told Hil about them one night), "Is this a controlled substance?" (I seriously thought you were going to kill that cop when he put his hands on me), "Oh, he's drunk..." how we said that we were going to break into Grapevine Mills and steal that 'Vans' sign (I'm small, I can fit through the ceiling), When I was sleepin' in the back of the truck in Vegas, with my belly showin, and you came up and said, "God, you're beautiful." Everytime I made you laugh, really laugh, my heart would leap, cause I felt like for the first time in my life I had done something right. How you would always bite the head's off of the jackass animal crackers and say they were Paul, Playin pool at Fast Eddy's-"she's my wife dude", eatin and playin pool at Fat Ted's, Billy Bob's (loved to watch you shoot pool)Watching David Allen Coe, front row center ("These are personal friend's of mine"), singing along to Kid Rock's 'Only God Knows Why,' we were the only ones who knew the words, makin those frames for the kids ("Oh, you're one of those..."), makin the headbands, just content to be near you, driving around fast in the blazer with the top open listening to 'Never Let You Go', Kid Rock, and Boyz in the Hood ('Woke Up Quick...'), Wandering around downtown Dallas, looking at tattoos (Tigger's-It's all about the pain, the ink is just a souvenier), Tyler jacket, lofts, clubs, the wierdos... The Tigger collection you got me (cause I am bouncy, pouncy fun!) 'Buckcherry' sucks!, How you knew I was out a Joe's that day, then going to watch that horrible storm down on Beltline after, looking at horoscope books at that Barnes and Noble, how we both wanted to go there, ("Baby, I love it when you can read my mind..") Listening to 'Thank You' (how I made you cry when I gave it to you), checking the window every five minutes, you could never get home fast enough, watching bull riding with you, Driving through Lakewood, listening to the LPJKR cd, Looking at cars, the vette place, the classic camaro place, the Caddie place, how I always knew which one you would pick in Auto Trader, get your low end porsche outa my way, "If they wreck the Mustang, were leavin'" (and they did, and we did!), Hangin out in Denny's, how that waitress and me grabbed you to keep you from going to kick Paul's ass, when he yelled at me-he ran out!, How you told me that I hit harder than he did, Scaring Lou, Looking for shotguns in Vegas Pawn shops, Loved watching you-drive, sleep, walk, work, looking at you, those big brown eyes, the most beautiful things I have ever seen in my life, holding me that morning when you hadn't known how to find me all night, you scooped me up, carried me over to the couch and rocked me, held me while I cried, one of the safest I have ever felt in my life, I had cried all night long, You were so worried about me, I didn't mean to scare you that night...,Christmas with the kids '99, how much they adored you, what a good Daddy you were, so proud of your tattoo, When we found that old man at Hillcrest crying at his wife's grave, we said that would never be us, we'd go together like Bubba and Diane, "You know what we need? Computer speakers!" That old mansion in Wichita that we wanted to restore, no one else would have the balls to live there, Paul and his shotgun, "hate to shatter your ego, but this aint the first time I've had a gun pointed at me." Boy, he sure did run when he didn't have it, didn't he? You laughed when I told him he was "Gonna learn about loss..." Telling your Mom to "Fuck off, She's my wife and I'll kiss her if I want," that time in Sam's when she actually tried to pull us apart when you leaned over and kissed me, Looking through your Mom's drawer for shit, and what you found, you jumped back like it burned you, "That's disgusting to even think about." Rayne singing 'Got to get my punk ass off the street.' (They're yours aren't they?)Looking for the ghost town in the Blazer on the way back from Vegas on "Bob's road." Unpacking shit at Finley, listening to Patsy Cline, you said it was like opening presents, Damn near cutting my finger off while I was making that potato thing you liked, going to Wal-Mart to get band-aids and getting stopped, that rookie loser, got to get a covertable black Lincoln, suicide doors and all, that wierdo guy on 'Street Smarts' with his pants unbuttoned, "Freaks!!", saving Mike's ass that night with the OD (just call me 'The Wolf', I solve problems), never find another girl who loves hockey, get me that jacked up Chevy 454 with the bumper cruncher just to watch me run over people, getting a box of Fruity Pebbles and having it be gone in one night ('89 too), Finding The Crow Book both times-Fate, that movie store, all the shit we were going to get, Going to see 'The Crow' at midnight on Devil's Night, how hard it was raining, and when we came out afterwards, I said "It Can't Rain All the Time..." How you were always scared when we would drive in the rain cause you thought we would get in an accident and something would happen to me, and not you, we were supposed to go together, Reading drug books at Virgin at Grapevine Mills, loved going there with you, buying my 'Mr. Blonde' blade, walking around in fag town, how you'd love it when I'd dance around to it, when 'Stuck in the Middle,' would come on, the night we went to see 'Blow,' I was so sick by the time it ended, you took such good care of me, how you always took off my watch for me, how when you would leave for work in the morning and I would still be asleep, you would make sure the covers were all tucked around me so I wouldn't get cold, Watching the O'Barr interview together, how even after 15 years of her being gone, he still had tears in his eyes, how we both understood so well, we just looked at each other, now I understand better than I want to...me diggin for a vein would turn you on, "You're one hard core bitch," "you spit like a man..." how you'd pick out clothes for me in the Victoria's Secret catalog (which you ordered), you calling me "Baby Bear, Sweet Pea, Hunny Bunny, Sweet Baby Girl, or Peanut, how I always called you Sweetie, or Goobie..." stealin those sunflower cards at the Drug Emporium to make backgrounds out of (such a good team), got to have speakers in the bathroom, how it scared you when I sat on that mirror and broke it cause you thought I'd cut myself, stealin the boards for the shelfs, poisoning the dog (It is bad if your enemy is quick, but it is worse if he is patient), takin Chris out in the desert...
Our Twin Language...
"Don't cry baby, knew this was a one way trip,"
"Love you, wife."
"We're in the spirit world asshole,"
"Did you see the size of that chicken,"
"I just lost my virginity in a confessional booth!"
"Crack, Special K, Prozac..."
"Hurry Up!"
"It's called mescaline-the only way to fly..."
"How bout I give you the finger, and you give me my phone call?"
"As Your Attorney..."
'Hey Now, You're a Rock Star,'
'If I Could Make a Livin Out of Lovin You'
'We Spent All Day Gettin Sober, Just Hiding From Daylight Watching TV',
'BRING THAT SHIT IN...Anger is a gift.'
'Aint No Shame to Be Loved...'
'Karen I Love you, does he like buttertarts?' (Wouldn't do the 'dance' if you were looking, you had to catch me),
'I got a woman mean as she can be, sometimes I think she's almost as mean as me.'
'I Know Who I Want To Take Me Home Tonight,'
'Your Blushing Bride,'
"Jack you up, make 'em hurt bad",
"Whatcha got down there little man?"
"Millenium, good word my man..." "Just say help yourself...much obliged, partner..."
"When I was kicking your ass back there, did you get a little wood?"
"He'll flip ya.."
"HAND ME THE KEYS YOU FUCKIN COCKSUCKER!"
"Fucko?" "Verbal Kent, the man with the plan..."
"Fuckin' cops..."
"Oswald was a fag..."
"Old McDonald had a farm, and on that farm, he shot some guys.."
"It's amazing the things you'll agree to when you're on fire..."
"Enhance your calm John Spartan."
"Six of you, such nice tidy uniforms, Oh, I'm so scared"
"Sir, can I interest you in a battery operated vagina?"
"You're so witty.."
"I want to meet the bitch that fucked you up..."
"I'm not doing anything if it's on an ironing board."
"I was sick that day."
"I can eat a peach for hours..."
"If I were to let you suck my tongue, would you be grateful?"
"Let's go, let's go, I'm bored let's go..."
"I am Castor Troy..."
"I need a light!"
"This is a very big gun, now fly the fuckin plane. Fly Bitch!"
"Please Mr. Policeman, don't shoot me! I think you'd better pull the trigger, cause I don't give a fuck! I'm scared Shawny!"
"Ready for the Big Ride Baby,"
"Your not having any fun..."
"We both know our guns."
"The eternal battle between good and evil,"
"They're like cockroaches! My place is gettin fucked up! I hate cops!"
"No more drugs for that man..."
"Watch your fuckin mouth, cause I'm Castor Troy!"
"Give me that tongue.."
"and a lonely wife to fuck, oh did I say that?"
"You want to see what wasted looks like little man?"
"I hate to see you go, but I love to watch you leave..."
"OOOEEE, you good lookin!"
"Happy day, it's Castor Troy..."
"I partook of some of your groovy pain killers..."
"Take one Goddamn guess..."
"Don't it just break your heart.."
"Say, your sorry...mean it!"
"Fucking insane..."
"Oh well, plan B, let's just kill each other..."
"Aint it coo..."
"Oh, all right..."
"In the fucking oven you're gonna go, head first..."
"Come on fuckos, let's go for a ride, keep em up all night."
"Fuck you, pay me..."
"Am I your clown? Do I amuse you?"
"I was going to be busy all day...(that caddie next door to Mike's)"
"He's a nutbag,"
The picture, the picture...fucking pigs..."
"Fucking retarded, charlie's fucking angels.."
"Do you know who I am? No, you got no fucking idea...I'll eat your fucking friends for fucking lunch...people like you go through life reading about people like me in the newspaper..."
"You know what I hate? Whiners...people who complain, complain, complain...yap yap yap, fucking yap, yap, yap..."
"If the people who built this highway did it logically..."
Are you guys wearing cologne? Or is that fear?"
"You're wearing fish boots...(you're eating off fish plates!)"
"Take your wierd fuck junkie friend with you..."
"Graphite piece of shit..."
"Cops can't find their dicks with both hands..."
"Ira could get laid..."
"I don't drop my fucking gun..."
"Cops could fuck up a wet dream..."
"People with guns can do whatever they want..."
"Fuck you, that's my name."
"Except you OJ, fuck you, I hope your kids pull a Menedez on you, then they'll be forgiven..."
"Women, a mistake? Or did he do it to us on purpose?"
"Right here under this vine,"
"Fuck You God!"
But I won't see it! Cause I'll be in the woods!"
"We're stayin', we're goin'..."
"Mr. Son of a Beeach!"
"You feelin' satisfied now Teddy? Cause I can go on bustin' you up all night."
"Did I thank you?" "I will."
'The Memory of the First Love Never Fades Away.' 'Only Every Other Memory...'
'All my friends are junkies..'
'Battling Motel Maids...'
'In walked the deputy Sherriff and he's holding our TV...'
"'Satan Gave Me a Taco,'
"I pooped out a brick, I still have it if you want to see it, I keep it in my sock drawer."
"You're freaking me out with the puppet!"
"If I were Percodan, where would I be?"
"I got six little friends, and they can all run faster than you can."
"Aint good for nothin' but a hippie, when he's high on weed."
"Ok ramblers, let's get rammblin."
"Fuck those spic pigs."
"You bloodied up my knife you dog...I hate cops."
"Should I shoot him or stick him? Shoot him or stick him? Think I'm going to go on and do both."
"Stop ringin that godamn bell,"
"We should have fuckin shotguns."
"Yo, yo, yo, you best back off, I'm gettin a little pissed here..."
"Am I a nigger? Are we in Englewood? White people who know the difference, this is the house they come to."
"The one with all the shit in her face?"
"Goddamn, that's a pretty good milkshake..."
"I think I cracked a rib." "Giving me oral pleasure?"
"I'll be back before you can say blueberry pie...bluberry pie..."
"Coo bruddah.."
"My girlfriends a vegetarian, which pretty much makes me a vegetarian."
"Look at the grumpy man in the morning..."
"Get the fuck out of my face with that shit..."
"He can take that favor and shove it right up his ass..."
"That girl's ass?"
"You kids shouldn't play so rough, somebody's gonna start cryin..."
"Are you gonna bark all day little doggie? Or are you gonna bite?"
"He's too homicidal to be workin' with the cops..."
"I might break you in, but I'd make you my dog's bitch."
"He's fucking driving around with a cop in his trunk!"
"Wow, that was really exciting."
"Asshead"
"It's amusing to me to torture a cop." "I don't have a boss, nobody tells me what to do." "You all through?"
"Did you kill anybody?" "Just cops." "No real people?" "No, just cops."
"I don't even know what $60 worth looks like."
"That's a little too close to 'Mr. Shit'."
"Cook us up a shot Renton."
"I'll proceed directly to the..."
"He might pull the ole stiff one eye.."
"Big wad of sweaty money(Mexico)..."
"Good times, noodle salad..."
"Your beautiful, your skin, your long neck, your back, the line of you, you're why cavemen chisled on walls.."
"She evicted me from my life!" "Did you really like it that much?"
"You make me want to be a better man."
(Sunflowers on the table)
"The fact that I get it, makes me feel good about me..."
"I got a woman I can't stand to be more than two feet away from, but I love my job." "Son, you got a problem.",
"He didn't spend his life pining for you and die miserable." "Was that too much to ask?"
"Ok, there's a whole road thing going on here.."
"Loser!"
"You get used to it..."
"Why'd You Kill that bird asshole?"
"Can I have your butt if your not going to eat it?"
"Mine says Desert Eagle .50, (Paul and his 'Practice Balls')"
"Never underestimate the predictability of stupidity..."
"Bonjour!"
"Oh, I love this track..."
"Possible responses: Yes, No, Fuck you asshole"
"Define irony."
"What about the Aries K with the scratch down the side?"
"Is it me, or has this whole trip down gone down hill since we ran out of Lucky Lagar?"
"That there's the police in a world of hurt, and this here's a mercy killin'."
"Shave that dog, and teach it to hunt..."
"Door, where you been?" "Reebs..."
"Man about a mule..." "Stinky Bitch."
"Got 'em both on a dead run..."
"Worship that? NEVER!"
"She's scaring the bejesus out of me..."
"Yeah, but it's ok, cause I aint drinkin' with the kid..."
"More Draaama...stay in dooors today..."
'That Girl Is Like a Sunburn..'
Natural Born Killers
Searching for the snake rings/tattoo, Stick my right index finger in Wayne Newton's left eyeball, Becky: "What's that movie? Natural Born Killers?" "You know her, you love her, you can not fucking live without her...Mallory Knox" "Just cause my woman's mopping the floor with your buddy is no reason for you to jump in..." "Key Lime Pie.." "What the hell is that?" (store in Henrietta) "A bitch out of hell son..." "You flirtin with me?" "How sexy am I now FUCKER!" "Why they always fuckin with me?" "You oughta change your name to beautiful..." "Everything I see, I see you..." "Hey Jack, Mickey's back.." "He's dyin! He's dyin! (maglite)" "I'm a new woman now!" "You make everyday feel like kindergarten..." "and my bear claw..." "Is there such a thing as a copless town? That'd be paradise..." "We might have to find us a hotel, put my hunny bunny bride down on the bed..." "Doesn't anyone...believe in kissing anymore? I love your knees, love your thighs, love your fingers...where is it?! If it rips out my eyeballs it never comes off, every great thing we do starts with these...Well, since you put it that way..." "Little Mickey, so fucking pretty, quit being so fucking cute...Maybe I just will!" "Fuck, it's the fucking cheese...that's right cochiese, go eat some more fried bread..." "Give me some shrooms Mal, mine aint kickin in yet.." "You're losin it Mickey..." "Get the fuck down! Take off your fuckin pants!" "I didn't say you could get up...shoot it Mal!" "Look bitch, you knew I was a snake..." "Feel the demons here Mal?" "I think we're the demons..." "Bad Bad bad!" "Bad asses don't die Mal..." "Get mad Mal..." "Come get the big bad wolf..." "Go ahead Scagnetti, we'll get her some silicone implants..." "KILL EM ALL, KILL EM ALL!" Guess I was born, naturally born, born bad..." "Can't get rid of your shadow..." "Love beats the demon.." "I am and it will.." "Guess you've got to hold that old shotgun in your hands, like it became clear to me the first time, shit man, I'm a natural born killer..." "You're the law? I'm the lawbreaker.." "That's poetry..." "You're doin good baby, I want you to know I love you, (you sayin this to me when I was layin in that hospital bed) no matter what happens, I loved you more than I ever loved myself..." "I know baby.." "And then we'll die, and we will really be free..." "This aint about you, you egomaniac...your scum Wayne...that's why helicopters were not..deployed" "Lay in a big king size bed and sleep for about two days..." "Yes I have regrets, but I didn't kill em'" "Let's make a little music Colorado.." "I forgive you baby..."
The Crow
"If love proves real, two people who are meant to be together, nothing can keep them apart." "Try harder, try again..." "Jesus Christ, stop me if you heard this one...Jesus Christ walks into a hotel, he hands the innkeeper three nails and he asks, 'Can you put me up for the night?'" "Is that gasoline I smell?" "There's a big fucking bird over there," "You heard me tapping?" "It's time for you to take your bird and leave freako" "Little things used to mean so much to Shelly, I used to think they were trivial, believe me, nothing is trivial.." "A boy and his bird, awful touching..." "Smokes and road bears, be quick." "You're going to say I shouldn't be in the cemetery in the middle of the night." "Safest place in the world to be." "yeah, cause everybody's dead." "Caw, Caw fuck I'm dead," "I'm coming home Shelly..." "You didn't say goodbye..." "You're just going to have to forgive me for that..." "if the people we love are stolen from us, the way to have them live on is to never stop loving them. Buildings Burn, people die, but real love is forever."
S n L
"Do you know how much I love you?" "How Much?" "Eleventy Billion." Cooking With Monkey, "I need Judd Nelson to get a little weirder, call me man I want to help."(I knew that was comin'...)

"You are the sexiest woman I have ever seen...",
The ditch, that wooden thing behind the apartments in Wichita, headache medicine, my one true talent in this life, watching our videos-the phone video, you sitting behind me, Reunion Tower, Omni Theater, watching you drive, outside Silver City, 'show me your dark secret', 'I always want to swallow you down', sleepin on the couch when you came down from Waco, those hands, you said, "That's all I have to do?" That bluejean dress, all my important firsts, 'Poison Ivy' night, too many to count, you're like chocolate, I could eat you everyday, that day on the phone when I woke up from a nightmare, then you were going to "punish me," that day at Hobby Lobby, you kept walking backward in that Khaki outfit, I thought I was going to have to have you then and there, "You know how much trust?" bending over on purpose and then denying it, the way it turned you on that I know how to hook up stereo equiptment, among other things, the cop catching us at the stadium in Wichita when we took your Mom's (the piece of shit truck made out of gold)truck, he told us there were plenty of deserted roads around, the 'Van Morrison' night, "We'll get you there," made me cry inside, you can be so sweet, that night on the edge of my dad's sink before we went to the club, taking baths with you every night in that huge round tub, dancing for you that day when you came home early, that day in December in the fitting room in front of that mirror, on the way to Vegas with your Mom in the back seat, my little speaker (6x9), the way you'd bite your lip when you'd look at me, how you looked in that black trench coat, never did get to get a trampoline, that night behind Silver City when my knee kept hitting the CD player button playing Bad Religion over and over
Trips back and forth to Mexico
"I Remember Everything About Our Time..."
Created August 2001

You are the
person to visit
Thanks to Theme World for the font Magik